Your Trusted SEO agency Sydney
AEK Media is an award-winning digital marketing agency in Sydney that helps businesses of all sizes achieve their digital marketing goals. We have a team of experienced and passionate SEO experts who use proven strategies and cutting-edge tools to optimise your website, increase your organic traffic, and improve your conversions.
and have been recognised globally
for our exceptional SEO strategies.
We believe SEO should not be complicated.
We have helped our clients rank higher on Google, generate more leads, and grow their revenue.
However that will not be possible without understanding our client's unique business goals and tailoring our approach to SEO to fit their needs. Our team of dedicated SEO specialists are proficient in analysing search intent, implementing targeted keyword research, and strategising to ensure that your content reaches the right audience at the right time throughout your customer's buying journey.
At AEK Media, we believe in transparency and integrity. We take pride in our ethical and sustainable SEO practices using purely white hat techniques. Our commitment to achieving real results for your business means we will not engage in campaigns that we don't believe will drive positive outcomes. We believe in the power of education, equipping our clients with the necessary knowledge about SEO, making the whole process more understandable and enjoyable for our clients.
By choosing AEK Media, you're not just selecting an SEO service provider, but a committed digital marketing agency that will guide you on your journey, whether you're a small business or a big enterprise, we believe in long-term relationship with our clients.
Good SEO isn't an expense but rather it's an investment for your future.
We do this through captivating digital narratives and a deep understanding of your customer's journey.
We customise our SEO efforts to cater to every step of your customer journey, from the initial spark of interest, to research and comparison, down to the final decision-making and purchasing stage.
We've created SEO strategies that produce real, tangible growth for businesses across different industries.
We create digital funnels that target the
right customer,

on the

right channel

with the

right content to

ensure cost-efficient, sustainable, growth.
"On behalf of McGrath Projects and Kassis Homes, I would like to acknowledge the challenging work Flynn, Preet and the AEK team have undertaken. Their efforts have dramatically increased the Grand Reve branding and awareness which has resulted in a higher volume of qualified leads directly enquiring on the project "
Adam Sparkes
Associate Director at McGrath Projects
"Totally Professional and have a very good understanding on developing a fully functional Ecommerce platform that delivers results. Great bunch of guys to work with who are always willing to listen to our thoughts and ideas. We see them as a long term partner as we grow our online platforms. "
Steve Cenatiempo
Director at Tasman Eco
"We at Office Fitout Group have been working with Preet and the team for over 2 years now. Having churned through over 8 agencies who promised the world we can truly appreciate the level of service, professionalism and outcome that Preet and the team have been able to achieve for us."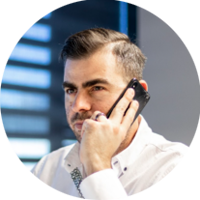 Anthony Eskief
Founder of Office Fitout Group
"Preet, Reinaldo, and the team are an instrumental part of our business, helping us to launch and capitalise on an effective SEO and social media strategy in a very competitive marketplace. They provide comprehensive reports and are a high-touch service with very gratifying results. "
Anura Logan
Director at Kanvas Beauty
"Absolute pleasure to work with this experienced team of professionals. They are now an integral part of our team who are perfectly tailored for small, medium & large businesses to generate leads and strategies."
Jimmy Singh
Principal Lawyer at CDLA
"Over the past year they have excelled across all areas, providing marketing support as promised and offering important strategic input when necessary. I would recommend AEK to any company looking for an all-round marketing agency with a deep knowledge of all areas of online marketing, able to develop and execute strategically."
Martin Scicluna
Director at Montagio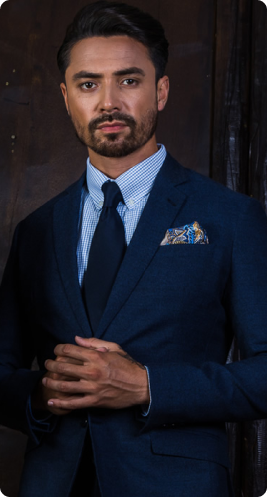 Why choose AEK as your SEO agency in Sydney?
| | |
| --- | --- |
| Exclusivity. | We believe in exclusive, long-term partnerships, representing only one client per niche or industry to avoid conflicts. This commitment to exclusivity means your success is our success, and we're fully invested in helping you stand out in your niche, driving your competitive advantage. |
| We keep our jargons within the team. | You will engage with SEO experts who know what they are doing who can effectively communicate their strategies, explain the technical aspects in layman's terms, and provide meaningful updates on your campaign's performance. |
| No Platitudes. | We want to understand your business and are eager to address your concerns. Together, we'll collaborate to identify and implement the most suitable solutions for you. |
CORE WEB VITALS
ADVANCED SEO
SEO AUDIT
GOOGLE RANKINGS
DIGITAL MARKETING
DATA-DRIVEN INSIGHTS
We look forward to seeing you!
AEK Media is located in the heart of Crows Nest. 
Growing businesses of all sizes and industries through the power of SEO.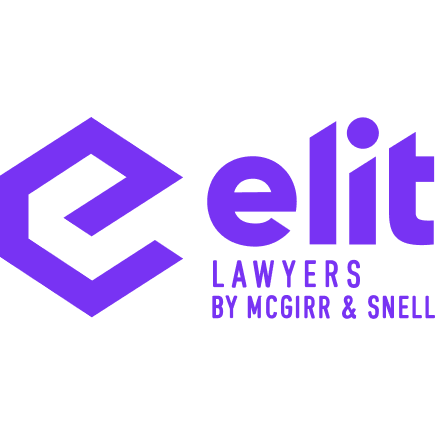 More then just a traditional SEO agency, we provide a holistic solution for the modern customer journey.
Your marketing approach should revolve around your customer journey. We're experienced across all digital channels to ensure you're reaching your customer at the crucial points.
We develop high converting eCommerce stores lead-generation sites that are thoroughly integrated with your product and brand. We use the highest standards of conversion based principles, vigorously optimised from our sales experience. Specialising in WordPress, Bigcommerce, Shopify and Magento.​
We tell effective narratives across different customer touch points that layer in the unique selling points of your product, services and business to drive sustainable growth.
Email Marketing
Growth-focused brands need automation in their sales process to maximise results. A highly targeted and relevant email campaign utilising advanced tools that provide complex segmentation, with targeted and event based offers have a direct influence on sales and profits.
We devise an a strategic and intricate setup that captures both the art of selling your product, with the science involved in effectively utilising the data Googles provides us across various biddable media platforms to make this a core and positive ROI sales channel.
Our SEO Principles are based off the core of elements of Google & how it registers search intent. We will develop a tailored approach that ensures you're present when you customers at searching.
Get an Integrated Marketing Audit
Frequently asked questions
Let's grow your business.
Chat with one of our growth specialists today to learn how we can take your business to the next level.